What's Your Epiphany?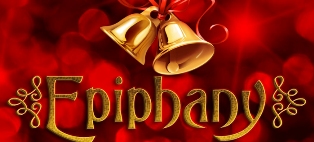 The holidays came to and end for me on Saturday, January 6, as I celebrated Epiphany. Understand, I'm not a overtly religious person and I don't wave my faith around for others to witness, but my holidays are overflowing with traditions and celebrating Epiphany is one of them. Epiphany is the day that follows Twelfth Night or the 12th day after Christmas. Basically, this day is believed to celebrate the arrival of the Magi to the stable where Jesus lay. The traveling magi followed the star of Bethlehem to the stable's location and it took them 12 days to make the journey. Twelfth Night celebrates their arrival.
In today's world, most use Epiphany as the day when Christmas decorations come down, a tradition that has been in practice since the Victorian era. Many people practice this and claim to use the date for removal of the holiday sparkle but few understand why. Whether you use Twelfth Night or Epiphany, there is a basis for removing your decorations.
The tradition goes that it is unlucky to remove decorations prior to 12th Night and if they aren't removed by Epiphany then they should remain up all year (takers anyone?). Until the 19th century, people left decorations up until Candlemas Day on February 2 (the 40th day of Epiphany and celebrates other Christian events).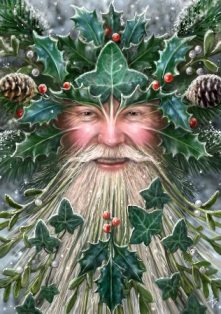 Going back to medieval and pagan traditions, it was once believed that tree spirits lived in the greenery – such as holly, ivy and pine cones – which decorated homes. During the holiday season, being indoors provided shelter for these delicate spirits but had to be released once the celebrations ended. If they were not, then fields and gardens did not return and agricultural and food problems resulted. So great seriousness was placed on the traditions.
And though today there is so much commercial glitter and gloss to Christmas decorations, there are so many, like me, who still adhere to the "old ways." 
For example, I have a very old crèche that goes under the tree during the holidays. Why does it go there? Because the tree symbolizes the star (my tree is topped with an angel) and after Christmas, the tree lights signify the star that lights the way. When I was little, even the magi were moved closer and closer to the crèche so that they stood in the doorway to this little stable by the time 12th Night arrived and the wonder was fulfilled.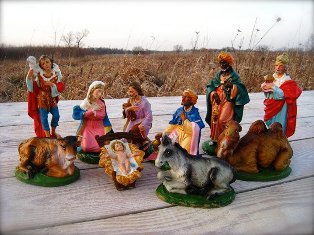 (mine is like this sample)
Such is Epiphany. It is also a symbol for the writer in me. I slowed down and then ceased most of my working writer time from the end of NaNoWriMo (Nov 30) until Saturday and Epiphany. There were too many distractions and I felt I needed to step back and regroup. After all, I did publish two books in 2017 and won several awards. I completed several freelance editing jobs and continued mentoring several young writers. I felt tired and I needed to feel the holidays, appreciate the moment, and find my own Epiphany.
What does that mean? I needed to realize the reason for my own season. To find the purpose in myself and why I needed to continue writing. In centering myself I rediscovered purpose and desires.
Whatever your personal religious beliefs, beyond the glitz and glam of the holidays season (whatever you do or do not celebrate), I hope you found your own Epiphany and are now prepared to bring focus and energy back to your work and your writing. The renewal is important to your continued success or to finding your initial success.
And even as you do this for yourself, I will ask you how do your characters celebrate? Have you any holidays for them? Do you even think of giving them the traditions that include some sort of pagan or religious reasons in their life and purpose? You don't have to be religious to realize that every person has some sort of raison d'etre (reason for being).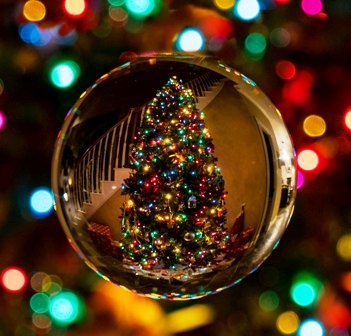 As this year moves forward, I hope you find your epiphany. In other words, I hope you find that something that is very important to you, that fulfills you and gives you understanding of yourself and your role as a writer and a person.
And I don't mind if your decorations are still up. I like the sparklies too and loathe to see them come down. I may leave mine up til Mardi Gras! (just kidding. Maybe.)
______________________________________________
 Allow me to wish everyone a belated Happy New Year and thank you for all your support in 2017. Stay tuned — going to have some fun this year.
I remain, as always,