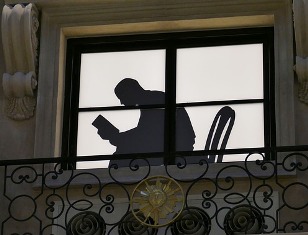 Separate "Being" from "Doing"
There is so much chaos and violence in the world today. I'm with you on how perplexing it is to see good-hearted people turning on neighbors, to see normally kind children suddenly killing peers, or older adults planning to bomb buildings because a spouse was unfaithful. The world seems quite mad sometimes. And when you add politics into the mix, well, frankly, I am either speechless or soapboxing. There seems little room for anything "in between" these days.
As a result of this madness that makes us feel like we are drowning in sorrow and hatred, there is the added reality of jobs, taxes, entitements, rights, freedoms, all being beaten, bruised or completely extinguished. At every turn we feel frustrated, horrified, confused, tormented, violated, and downtrodden. We must react!
I get it.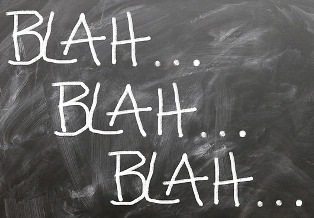 Writers find a way to release those emotions, to vent the chaos, to highlight the issues, and lift their pens and pencils in the various causes which call each writer to action. For some, the challenge is an editorial or commentary. For others, they invoke social media and an uprising of action. For still others, there are petitions and bills and amendments, protests and town halls.
Writers are rarely silent on the world around them. We are often the avatars of information.
But I want to highlight one time when it may behoove the writer/author to be still. A long time ago, a very wise older gentleman put a hand on my shoulder and reminded me of something which I carry in my heart today. Over 40 years ago, I was sternly chastised with this warning:
You can't confuse who you are with what you do.
Okay so some of you are saying, ah that's not how I heard that saying. There are so many quotes out there about not confusing attitude with personality, desire with destiny and the list goes on. No, this is not that quote.
What this fine gentleman (a military man, a father, a visionary, and a jack-of-all trades) reminded me simply was this: You are a person of particular likes and dislikes. Your job/your work is not to be confused or combined with who you are as an individual. The two are separate and distinct. You do not marry your work, no matter whether it is hobby or profession. At the end of the day you don't sleep with it or make babies with it, even if the work is something you do 24 hours a day (as in being in the military, being a doctor or a police officer.) Even a mother understands that who she is as a mother and parent is not who she is as a person. And many mothers will tell you they struggled to regain their private self from their mother self! That is the separation I speak about here.
The two entities are entirely separate and should stay that way. (And that is what people forget and one contributing factor why there is added chaos and discord, in my opinion.)
But that isn't the extent of my warning. As you learn to know yourself and learn to live your life and keep your work from being who you are, you as a writer must learn a greater lesson:
Do not confuse who your characters are with who you are.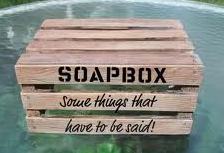 This is VERY important. Sometimes we get so caught up in the real chaos that we, as writers and authors forget and let our true feelings bleed over into our characters. If you are writing a memoir about yourself then that may be useful. However, 99% of the time, the vampire, shapeshifter, elf, robot, sweet librarian, or punk rocker won't have (and can't begin to fathom) your feelings or your attitudes. And you do your readers a disservice when you lose sight of the warning and forget the lesson. Your stories become preachy, muddied, and confusing. They start being about you and not your characters.
The warning holds true for any profession where you perform a service. Remember that who you are and what you do (writer who writes), are two entirely different and distinct things. Keep them separate. Learn to take yourself out of your reality and put yourself into your character's reality. If you can't keep them apart, then you are doing it wrong. No reader wants you to preach or soapbox to them through your characters and use your writing as an excuse to do it. Be mindful of your story and keep to the boundries that you designed. Reality and fiction sometimes meet but never with the heavy-handed chaos that is the full truth.
And how do you insure the separation? You step back and become the character and the reader of your story. You forget you and become them, the people who now live and breath the magic you create. Let them have their life and not yours. Be aware and trust your ability. It doesn't matter what the reader thinks of you (though we want to be liked). What matters is what the reader thinks of the characters you create. Let the reader love them. And you can be you later.
And that's my advice for this week. 
____________________________________________
*** Just two weeks to go til Christmas! Take advantage of the sale I have going on for Breaking the Glass Slipper, The Gypsy Thorn and Time and Blood. Check out my Amazon page (and follow me for whenever changes happen). Prices will change in the new year. Also, look for something special coming for Christmas concerning Midnight Assassin!
*** It's not too late to sign up for the newsletter. Only those who receive the newsletter will receive first dibs on new things, free stories or free books and insights into the next new book coming Summer of 2018.

*** Finally, Drahomira's birthday is Dec 21, the Winter Solstice. If you don't know who Drahomira is then you need to catch up with my fiction!). She's planning a party so watch my Facebook author page for more details.
Until next time, I remain,
Yours Between the Lines,
Sherry
P.S. Don't forget, every Monday on Instagram is #pinyourpen day! You can follow me and see what pen I put up today (and see past offerings too!) I'm doing this for one year, so catch up!