Meet the REAL Terri Wilson
Hi Everyone! I'm feeling wild and crazy and I wanted to do something a little different and off book, as the saying goes.
So I asked my PAA to let me tattle on, oops, I mean tell more about her by asking her questions that I probably wouldn't ask in an interview. She's cool enough to play along, even if she did take a few of the questions much too seriously.
So without further ado (yes, that's correct and not "adieu"), please meet the REAL Terri Wilson: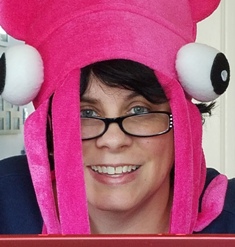 Interview Questions You'll Probably NOT Want To Ask:
When you were 10, who was your favorite villain (other than family members)?
The Misfits from Jem & the Holograms. They had better outfits that Jem and her band.

Who was the first person who broke your heart and how old were you?
Bobby.  I was in the 8th grade. To be fair though I was the one who had to move away, but I thought for sure a long distance relationship would work

How old were you when you were kissed by a possible love interest and why (holiday, prom, wedding, etc)?
Probably the same guy listed in the above question. I don't remember why; we were probably just hanging out and it seemed like a reasonable thing to do. That would have been the end of 7th grade or the beginning of eighth.

Chose to be the sun, a star, the moon, the ocean or a comet — and why?
The moon. I think the moon has more of an influence on how the world works than the sun. You never hear of people freaking out when there is a "full sun". Also, the moon has way more sex appeal than the sun. The ocean is too unpredictable and a comet can burn out. 

Tell me the book you wish you could live in and change!
Any of the Sookie Stackhouse books. After awhile she was sooooo whiney and she let too many things HAPPEN to her instead of taking more control.

Why do you want to be a writer and don't say because you must or you need to. Tell the secret reason and it's okay to lie.
I want to play God. Where else can you create people and a world from scratch and then you have complete control over who lives and dies? 

French Fries! You add salt? Mayo? Ketsup? Ranch dressing? A milkshake? Tequila?
Tequila- you know me well but seriously, if the fries are good they only NEED salt. Dipping a good fry in a milkshake is good, but only if it is a shoestring fry.

You are a mirror in a yoga studio. What makes you nervous?
I would be afraid of what body parts slip out from clothes.

What's the best lie you ever heard (other than on the  news)?
My mom and I are actually very good liars when we want to be. NEVER play us in a game of Balderdash. When I was a kid, my mom told me that the face on the cameo pin was my paternal grandmother and her best friend Sharon was Sharon from the Original Mickey Mouse Club. Then after I had my own children we convinced them that my mom's mom was on the Titanic. 

Do you snort when you laugh?
Only when I laugh really really hard.
____________________________
Thanks for playing along, Terri!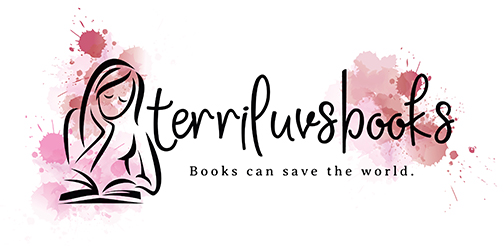 For all of you dying to know even more about Terri, she has a website called Terri Luvs Books where she loves to feature writers and what they are working on. That special is called
Talk About It Tuesday
.  Anyone with a book in progress can be featured. All you have to do is drop by her Facebook page on Tuesday and tell her about your work in progress (WIP). She'll pick a random person to write about the following week.
Additionally, she has an area on her website called
#carolinareads
. What is fun about this area is that it is designed for EVERYONE. Terri loves to read and she loves to hear about what YOU like to read. No matter what you do, she wants to hear from you about what you read. Five questions is all you answer. Cabbie, donut maker, dry cleaner, bus driver…it doesn't matter who you are. If you read, then let Terri tell about your book discovery.
NOW FOR A SECRET:
I asked Terri, what is the one book you will NEVER read and why?  Her answer:
 The Girl With The Dragon Tattoo by Stieg Larsson. The movie upset her for week and a friend told her that the book was worse.
So there you go folks.
My terrific Personal Assistant can be found on
Facebook
. Don't be afraid to reach out and ask her your own odd questions that you'll probably not want to use in an interview. You never know, she might answer!
Thanks Terri for playing along. (I should have asked for a poem, darn it all!).
And thank YOU for stopping by for something a wee bit different. Come back on Monday!
Until then, I remain,
Yours Between the Lines,
Sherry