How do you measure success?
This last week has been extremely stressful and busy. With the launch of my new book, Time and Blood, I've been caught up in marketing, promotions and sales. Over the last month, I participated in three Facebook events, spent Halloween doing a series of Facebook live events, worked ad designs for four books into a Holiday sales catalog, appeared on Yvonne Mason's blogtalk radio show Off The Chain and topped everything off with beginning National Novel Writing Month (NaNoWriMo). WHEW. To say I was tired over the weekend would be an understatement. 
I had good news. Saturday I discovered that my new book Time and Blood hit the Amazon Hot New Release list. Yes, the list is updated hourly and I didn't stay there, but I did show at #3.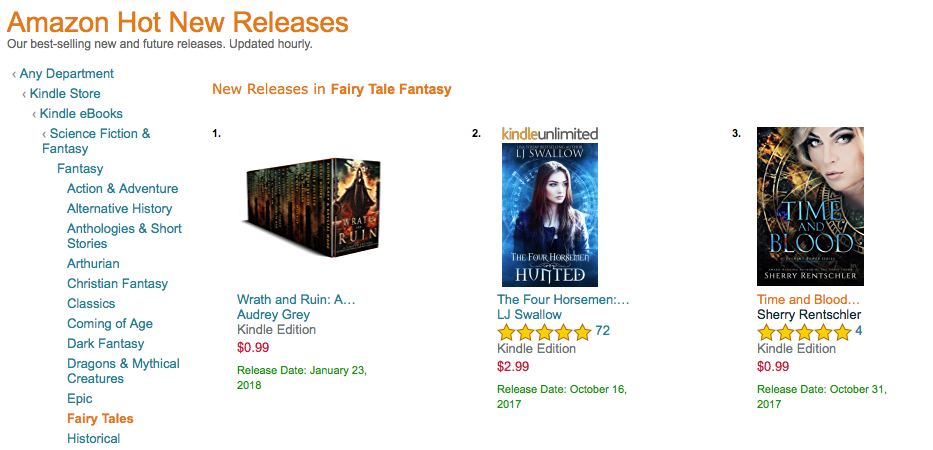 Every author I know dreams of hitting the bestseller list. I didn't hit #1 but just knowing you've breached the top 10 is incredible. Here's how I found out that I managed to crack into the Bestseller lists in my categories: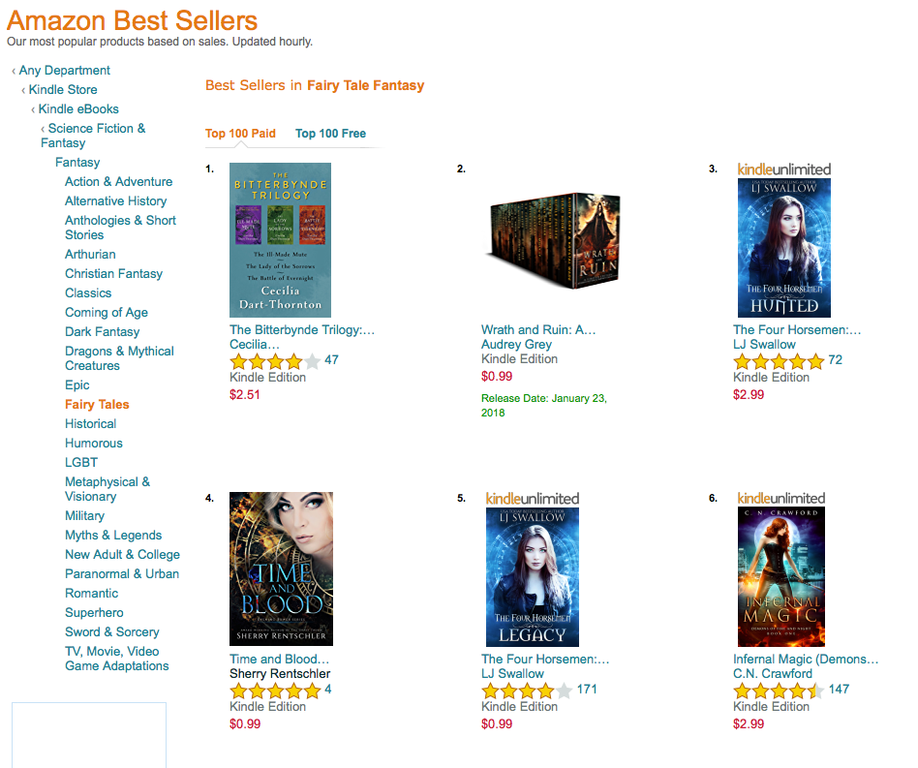 The actual statistics are located on the book details about your categories: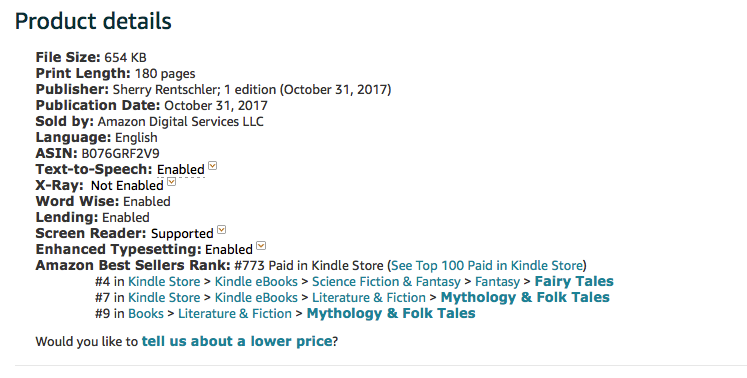 I admit that I am humble bragging. I've never had any success like this and so it is both humbling and amazing enough that if I don't tell someone, it might seem as though it didn't happen. The ranking success is so fluid and changes so often (so much), that when a moment like this happens, you capture it and move on — but you have to say, "Look, for just a moment, I shone."
Anyone who wants to be published needs to realize how much time and money goes into marketing and promoting your work. You cannot sit on your hands and expect the world to discover you, not if you are an Indie author. Unless you have a PR firm to do the work for you, you – the author – must seek out promoters and venues where you get maximum visibility. And in a world where self-publishing is beginning to proliferate the market, rising to the top is unbelieveably challenging. If you have a large following of friends and family who can help, that is a boon. I don't have a large cadre of either so that hurts me.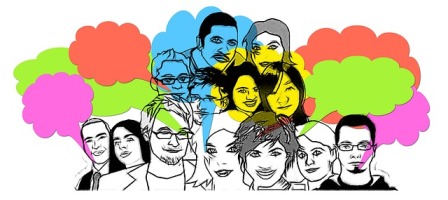 And unfortunately there are many authors who won't buy your work and support you unless you are in their inner circle. I've noticed that once you achieve a Bestseller ranking (Amazon, NYT or USA Today), that you move into "inner circles" where those authors and their readers continue to promote and purchase you. You stay hot as long as you keep publishing. Until then it's promote, sell, promote, push, advertise, promote. Endlessly.
But for the rest of us who are lucky to sell maybe 50-100 books, we're doomed to sit on the outside and wonder how we get noticed. That's where the marketing and publicity comes back — as you work to find reviewers and venues to be seen and heard.  You might say authors are a bunch of ouroboros. What I mean is that we must live, eat our own tails to be reborn and live again. We eat our sales in marketing and publicity, in order to make more sales and eat our tales again. It is the endless circle of renewal, the infinity sign. Unfortunately most Indie authors find publicity and marketing costs more than the resulting profits. So how do you measure success?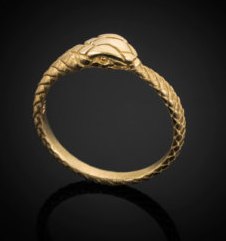 It's a tough road and why anyone who thinks they will start off making a living as an author is crazy. But if you work hard, then you may have a moment like me, and know someone has noticed you. It is humbling and exciting.
I measure success not just in these statistics. My successes come in much smaller doses: the sale of a book to a new friend, an old friend anxiously waiting to purchase your new book, a dividend payment that is only $3 which means, "hey, you sold a print book!" Success is not in large dollars but in the moments that validate what you do. Oh yes, statistics and "bestseller" titles are coveted and precious, but the real success comes when you know realize that you have stories to tell and someone, somewhere, is reading them.
Then you begin again, because writing is like breathing, you simply must. And hope lives.
_________________________________________________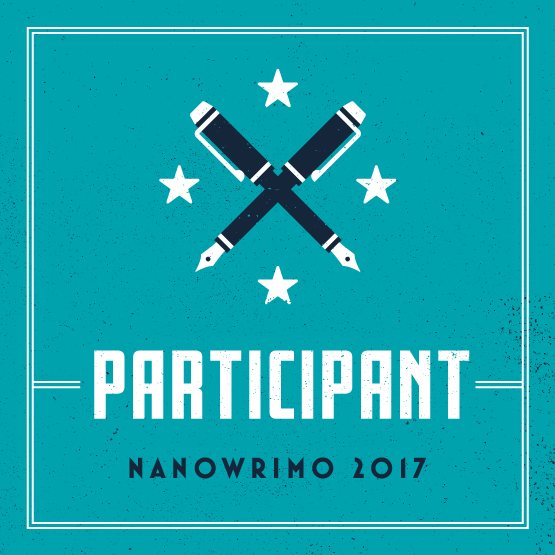 Which brings me to my next subject, NaNoWriMo. Five days in and I'm on track, even a little ahead of schedule. If you're like me, you are discovering that you must schedule work time and balance your seclusions with the requirements of life. If you live alone, bless you. You have the right-of-way of the rest of us who are juggling children, spouses, boy/girl friends, laundry, furry families, jobs, meals, shopping, bills, and sleep. 
I am happily married to a newly retired husband. The silent time I used to enjoy is now filled with another body. Fortunately he understands my need for quiet space to write. And I take that space. Not all are as fortunate, especially with demanding jobs or young children. Family cooperation can be a premium achievement. I get it.
What do you do? You have to stand up and demand the time for your. Your writing is important. Whether you take 30 minutes or three hours, what you need should be recognized even compromised for your health and happiness. Perhaps you can take the time at lunch, before bed, after supper. (I do some best work in the shower or in the tub. haha)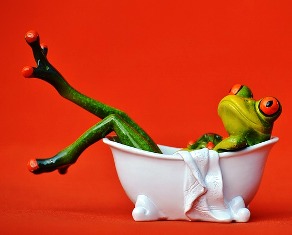 Whatever you do, do it because you want it and help your significant others (family and bosses) to  understand your needs. Then discard the guilt and work your muse. Let the words flow. It may take some extra effort but isn't the joy worth it?
My NaNo count for the last five days is: 12,173. When the minimum is 1667 a day, that puts me 3,838 words ahead, and that's more than a two day cushion. Cushions are good, like emergency funds in the bank. In the event of unforeseen circumstances (family emergency, sickness- me or others) I have some extra to help tide me over. And if nothing extraordinary happens, then I will finish early.
Confession. I've veered off outline. Yes, I'm a plotter. This is meant to be the bones of my sequel to Time and Blood, so I'm trying to get all my ideas down on paper. It will be an editing monster later but the important ideas will be on paper. Still, twice I've drifted away from my outline and had fun doing it. I'm just letting myself go where the characters want to go. Swallow your editor and give yourself permission to have fun. Word count is the goal. Content will be massaged later.
How do you measure success during NaNo? For me, success is butt-in-chair everyday with writing. Success is meeting your word goal but success is also not measured by numbers but in personal growth. Are you doing more than you used to do? Did you do more than yesterday? Are you more focused? Success may be in the self-discovery. Allow yourself to realize personal success not just a happy word goal.
Tell me how you are doing and how you are managing your time. I'd love to hear from you. I'd like to know, How Do YOU Measure Success (and when)?
Next week, let's talk about getting tired and frustrated and how you can push through it.
_____________________________________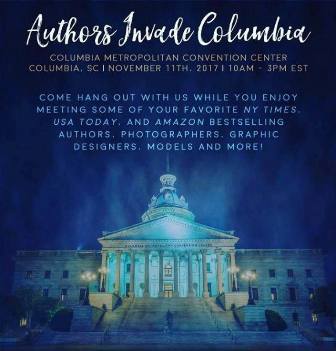 What's next? I'm appearing at Authors Invade Columbia this Saturday Nov 11, in Columbia, SC, 10 am – 3pm. Come out to see us if you are close. It would be delightful to meet you.
Until we meet again,
I remain, Yours Between the Lines,
Sherry