The Book of Now
Poetry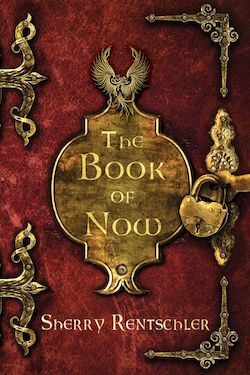 In her third volume of poetry, award-winning author Sherry Rentschler rips topics from current events: Terrorism, Politics, Domestic Abuse of women and children, Nature (both human and Mother). The subjects and events exposed from real lives are the focus of this honest, contemporary book of verses. Neither timid or sweet, these poems examine events as they have unfolded, and define them with bluntness, compassion, and her unique talent to expose and explain the unimaginable.

This is nonfiction. The events are real, sometimes haunting and often controversial. Topics traverse bigotry, racism, sexism, misogyny, xenophobia and domestic violence, as well as ecological destruction, international slavery, and immigration.

Rentschler suggests that with understanding there is a key to unlocking a better future. Readers will discover this key as they pass through the volume designed to replicate a terrible grimoire, a book succintly defining the four elements of chaos destroying our world.

A better future awaits and needs your help.
Find the key. Enter Now.