Today is Monday, August 21, 2017. A rare event will occur this afternoon, a total solar eclipse. And even more rare, the contiguous United States will be able to view this incredible event. There hasn't been a coast to coast eclipse since June 8, 1918!
There are many kinds of an eclipse: total solar, partial (common), annular (most of us never know about these and you need special filters to even see it), and lunar (at night and most can see if weather permits). Of all these, the total solar eclipse is the most rare and most sought for viewing. 

This will be a once-in-a-lifetime event for nearly everyone.
Most folks have not had the opportunity to view a total solar eclipse. In the last 100 years, there have been only seven in the US and limited numbers of the population were included, and then, weather also impeded viewing. 
06/30/54 – Northern NE through western Michigan and some of Minneapolis
10/02/59 – Massachusetts only
02/20/63 – Central Fla, then hugged the coastline up through Virginia's eastern shore
07/10/72 – North Alaska
02/26/79 – WA, OR, ID, MT, ND (many missed this because of rain/clouds)
07/11/99 – Hawaii and was clouded out
So, you ask, I'm not a scientist, what's the big deal? The big deal is what it looks like, how nature reacts, to see darkness during the peak period of the day, to feel how air changes and how you change during the rare moment.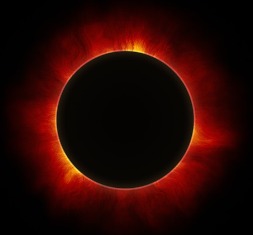 In the Dark, Middle, and Medieval Ages, an eclipse portended danger, deviltry, disaster, death, sickness — all things that were considered evil and scary. That's because most did not understand the nature and the reason for the eclipse's happening. 
Today we understand why an eclipse occurs and it is much less scary but there are moments during the eclipse that are still worth your attention. Animals will react differently. Birds will hush and roost. Day animals will seek cover and many night animals may emerge. Often wolves and dogs will howl. Some believe there will be significant shifts in the tides (though I cannot attest to this). And the sky will turn black. Crescent shadows will appear on the ground (worth taking pictures of). 
It is a moment when we can feel one with a universe and realize how small we are within the constantly shifting nature of it. This is an event you cannot stop, stall, or change. It does tend to make one feel a little bit small when you are out of control.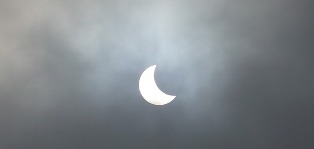 Everyone will be affected differently. Be sure to have your glasses and proper filters for cameras (and cell phones). Do not risk eye damage! Do not try to drive and watch. Do not drive with your eclipse glasses on. DO stop and appreciate the moment.
The actual eclipse will be about 2 minutes and 30 seconds. The rest of the time, the moon will be traveling across the sky and and gradually across the sun. All in all about 3 hours of the most incredible event ever. 
The next total solar eclipse will pass over Mexico, central US and Canada on April 8, 2024. And then we in the US will have another contiguous event on August 12, 2045 (see the map below).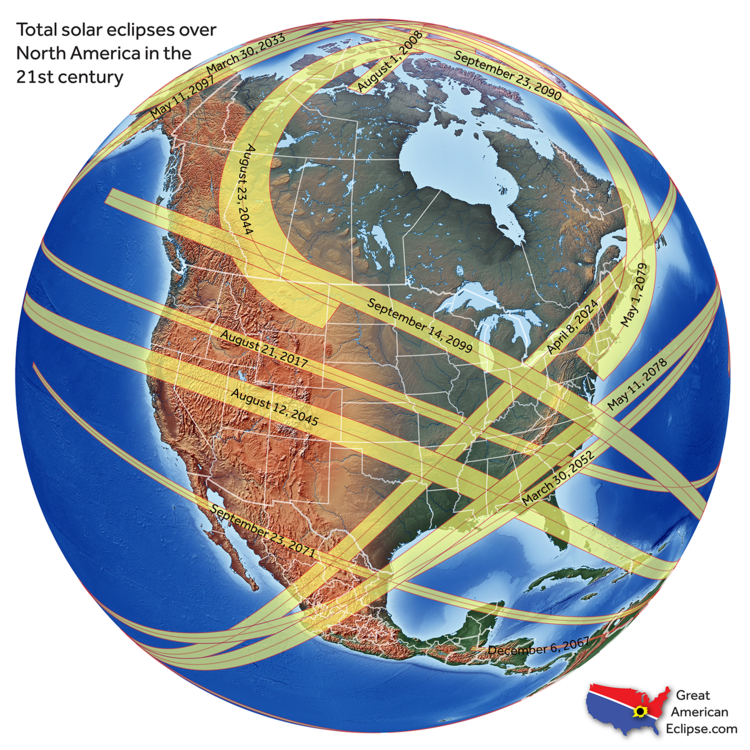 If you are a writer, live the moment. Breathe the change in the air. Share the experience with others and see their reactions. Listen to nature as it reacts. Listen to humans as they pause their lives to experience the event. Be one of them standing still.
Whether you watch live, watch on TV, or decided to skip the moment, you are in the rare event. Record your place in it. Write it down. Find something to remember whether you watched or not.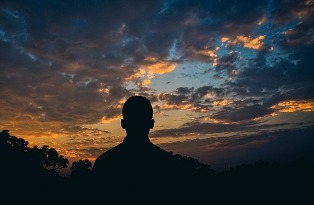 And if you are a writer/author/journalist — use this memory, capture the emotions, discover something to use for memoirs, historical fiction, special feature reporting, short stories, speculative fiction — don't let the moment eclipse your memories. Capture then and use them! Eclipses make wonderful fodder for foreshadowing, creepy murder mystery moments, horror stories, mad scientist motivations, feral shapeshifters, vampire emergence, noire-esque villainy, knights and oaths…it is food for every pen, everywhere. What you learn will be invaluable.
I'm going to enjoy this rare moment because I may not have any chance of one again. We have our viewing glasses and our flag and we'll take a selfie to remember we were there (hubby and me).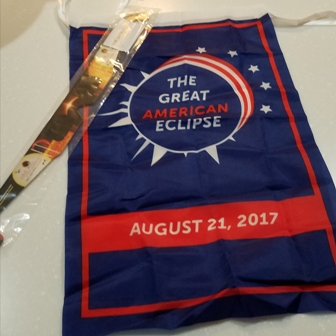 One last personal thought — think, for a few precious minutes, we will all be able to look up and see the same thing. We will be one under the heaven. I think that's worth letting everything else be eclipsed for two minutes. See you under the sun.
Thanks for stopping by.
I remain, Yours Between the Lines,
Sherry