About Me
Professionally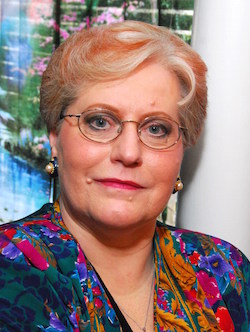 My first poem was published at age five and my first article (what I did for summer vacation) was published with a local newspaper at age 13.  It earned me five dollars. Right then, I knew writing was what I wanted to do with my life.  In the years that followed I delved into the poetic deep end and until about five years ago, I was a poet who was a writer.  Now I'm the poet and writer who became an author. ( Some still refer to me as "Sherry, the Poet" but that is limiting to the author I am today.)
Selected poetry appeared in literary magazines.  I worked as a staff columnist and asst. poetry editor for the online magazine, Amateur Poetry Journal, and I was invited to submit to the Riverside Center for the Arts National Poetry Anthology.  In recent years, I enjoyed work as a staff writer and photojournalist for a local newspaper until it folded in 2005.
My first collaboration with another writer was an online, doing a serialized gothic romance story, practically a novella. Collaboration taught me patience and how to see a story from many angles as well as the art of a good cliffhanger. It was a remarkably beautiful personal experience.
My second collaboration with another writer created my first manuscript, a co-authored novel of contemporary romantic fiction.  This collaboration challenged me as a novelist, forcing me to discover untapped, emotional depths, and demonstrated the need for strong characters and stronger plotting. These two experiences set me on the path of my current novel and help shaped the writer I am today.
Now  I have published three books of poetry, one book of photography, one urban fantasy novella, and a fictional memoir. The five year old never imagined it would take me so long or end up being so rewarding (though I would tell that 13-year-old to bank that money).
Personally
I am a tweeter, a blogger, a sister, a friend, a wife, and a military veteran.  Have I mentioned I hate giving myself titles and names?  Say simply, I am a passionate woman of many diverse talents, abilities and experiences. 
I am a retired US Air Force veteran, well traveled, a vampire scholar, a wistful believer in dragons, a lover of fine wine and finer dark chocolates. I love wine tasting, old black and white movies, moonlight and snow, twilight and blue roses.
I love to read and recently read:  Elliott James, Jim Butcher (I am crazy for Jim Butcher's Harry Dresden series!), Benedict Jacka, Kim Harrison, Naomi Novik, Nalini Singh, Deborah Harkness, Carolyn Haines, Keri Arthur, Kevin Hearne, Diana Rowland and Anne Rice.  
I support Indie authors too (duh!) and have read these fabulous and prolific authors – Robbie Cox, Karen Lynch, Christie Silvers, Mary Deal, Victoria Danann, Elaine Calloway, RLB Hartmann, Margie Miklas, and PJ LaRue – just to name a few. (Try them!)
Music? Oh yes! I write to classical (my favorites are Rachmaninoff and Debussy), but I have to have music soundtracks (Interview with a Vampire or Hansel and Gretel) but I am a classic rocker too. Led Zeppelin, Black Sabbath, Deep Purple, ELP, Aerosmith, Nazareth, Night Ranger, Scoprions, Kiss. And I am a huge Barbra Streisand fan (do NOT make that face), Cher, Carly Simon and many others. My library is diverse. Ever hear of June Christy? I rest my case.
I have a sister who is a talented author and who lives in the much ravaged land called California.
I am happily married for over 25 years to a wonderful man who is also a retired USAF veteran, who sometimes makes me a weekend golf widow (but he plays very well) and we are transplanted Yankees living in North Carolina. But we've lived in the Carolinas for over 30 years and I think it is starting to show in our speech and in knowing the difference between sweet tea and sweetened tea (who knew?). 
Finally, my husband and I are biding time as we patiently await the return of the dragons.